I'm happy to announce that my co-editor, Steve Berman, and I have made the final selections for this year's edition of Heiresses of Russ. It's a great list of authors and stories. We can't wait to present them to you all. They are:
"Harrowing Emily" by Megan Arkenberg
"Reality Girl" by Richard Bowes
"The Witch Sea" by Sara Diemer
"Saint Louis 1990" by Jewelle Gomez
"Narrative Only" by Kate Harrad
"Nightfall in the Scent Garden" by Claire Humphrey
"Elm" by Jamie Killen
"Beneath Impossible Circumstances" by Andrea Kneeland
"One True Love" by Malinda Lo
"Winter Scheming" by Brit Mandelo
"Feed Me the Bones of Our Saints" by Alex Daley McFarlane
"Nine Days Seven Tears" by JL Merrow
"Oracle Gretel" by Julia Rios
"Otherwise" by Nisi Shawl
"Chang'e Dashes from the Moon" by Benjanun Sriduangkaew
"Astrophilia" by Carrie Vaughn
"Barnstormers" by Wendy Wagner"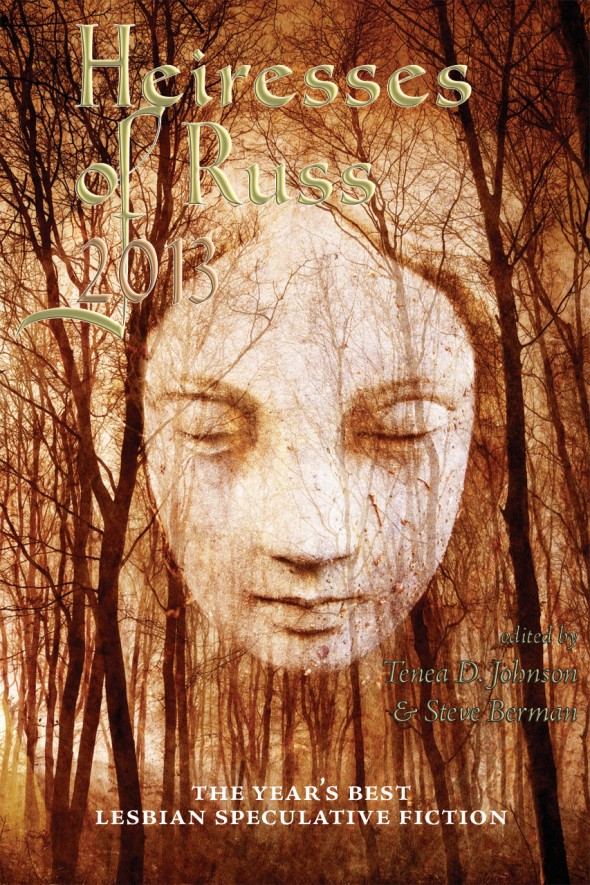 ---
Double Dragon has just released the Love and Darker Passions anthology.
Love and Darker Passions is a collection of provocative short stories by today's up-and-coming authors of dark, urban and Gothic fantasy. One man falls in love with an ancient monster, another becomes enchanted by a voice that drives him to a frenzy of self-punishment, and another can't understand three very odd days he's spending with his girlfriend. Award-winning author Karen Duvall sends a Millennial Alice through a very different looking glass, and acclaimed author Lee Barwood sends the Sighted bard of her upcoming series into the passionate world of faerie to find a child and a special destiny. Bestseller C.E. Murphy makes her twisted fairytale tell what drives a lover into the arms of her questionable beloved, and Tenea D. Johnson works a soul-stealing spell of magic. In Love and Darker Passions, edgy and cult fantasy authors combine their talents to make us question what inspires love, why we crave revenge against those who've stolen love from us, and why we despair when love's pain is lost.
---
The folks at Blind Eye Books have been kind enough to make Chapter 1 available as a downloadable PDF, just click here for the link: Smoketown Chapter 1
---