Next week I'm off to WFC 2011 in San Diego.  I'll be launching the new mosaic novel  R/evolution (due out 11.11.11) . My reading is @2:30.
Drop in after the Year in Fantasy panel with Datlow/ Hartwell/ Guran/Strahan, see me,  and then on to Neil Gaiman's interview. Doesn't that sound lovely?
No? OK how about the Beautiful Monstrosities panel or Kapur  or Grabien readings, then me, then Maureen McHugh. Still no?
I guess I'll just leave it to you then. Explore your options.
---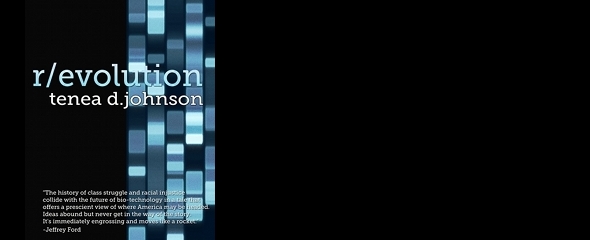 People are starving, biogenetic adaptations are prevalent amongst the privileged, and the poor are being ground to a sharp and dangerous point. This is the future US where in the struggle for survival citizens are pushed to the breaking point as relationships start to fracture along the lines of class and race. These are stories of the leaders and the followers, the victims, heroes, and the everyday people caught in history's wake, chief among them Dr. Ezekiel Carter, a genius in his field who decides to offer genetic reparations to those being left behind. In this world, what will become of the people at the fringes and more than that of humanity itself?
Print book available at IndieBound and Amazon. Ebook available at Weightless Books, iBookstore, Sony, B&N and Amazon.
---