"Dead and the President" in Tangle Girls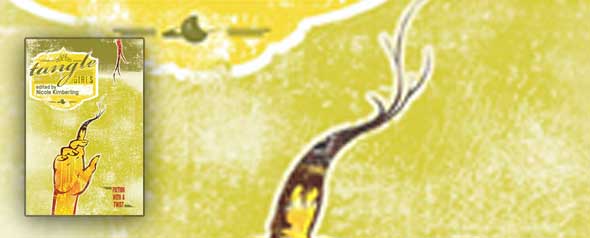 In an apocalyptic future one woman with the power to inhabit many bodies fights to free herself and her people from a heritage of repression. Check out my short story "Dead and the President" in the Tangle Girls anthology from Blind Eye Books.
About the Tangle Girls Anthology (edited by Nicole Kimberling):
Six stories featuring extraordinary heroines. Amazons, assassins, psychics, spacefarers, activists and enchanted lovers fill this anthology with adventure, humor and passion.
View Tenea's author page at Blind Eye Books.